November 1, 2000

By Michelle Napoli
Executive Editor
Broaddus and Shaw made a name for themselves earlier in their careers with that small but national approach‑using a team focus and tackling sophisticated deals anywhere in the country. The two met years ago at Binswanger/CBB, but ultimately made a move together to Koll Real Estate Services Inc. after Broaddus was introduced to Rick Abraham, then president of Koll and today CEO of Prime Group Realty Services. The duo helped build both a Chicago presence and the industrial side of Koll's business, said Shaw. "They were very productive with Koll," Abraham vouched.

But for the Broaddus/Shaw team, the fall 1997 acquisition of Koll by CB Commercial Real Estate Services Group Inc. ultimately did not sit well. While they stayed on at the company for the short term, a clash of sorts ensued between them and their new corporate parent.

While Broaddus and Shaw's team was actively pursuing large deals in any market, for example, CB practice dictated geographic boundaries that required a project be handled by a local market broker, Shaw explained. While the Broaddus/Shaw team would undertake expensive mailing and marketing campaigns in order to get results for a client (an approach they still believe in), their postage budget was too big for CB to swallow, Shaw said.

Despite posting what Broaddus and Shaw say were the firm's highest numbers at the time, they began to feel they were losing the firm's support to carry through with the corporate services platform they say they built up at CB. The restrictions they felt were placed on them were not welcome. "You're stymied by territory, by national accounts relationships," Broaddus said.

"(When) Koll and CB merged, we were truly wondering, 'How were we going to fit in ... to CB,' which was very bureaucratic, in our opinion," Shaw said. "We were used to doing deals a certain way, and CB had their model and mold and soldiers used to doing it their way."

Broaddus and Shaw decided to break away from CB, taking with them a team of four brokers and two researchers, and pursue their own company that would, in their opinion, allow them the leeway they found necessary to serve their clients, no matter what or where their needs.

"I think that Bret and his group focused on what I would call large urban or non-urban properties, industrial ... as we were trying to connect the more common services and integrate other processes," recalled Gary Beban, CB's president of corporate services following the Koll buy and now senior executive managing director of global account management at CB Richard Ellis Services Inc., the company that resulted from the merger of CB and Richard Ellis International in early 1998. "It took us longer than it probably should have to get to other programs."

Upon their departure in early 1998, Broaddus and team were able to negotiate an agreement with CB that allowed them to close the 12.5 million square feet of transactions they were working on at the time and created a fee sharing arrangement between the two parties, Broaddus and Shaw said.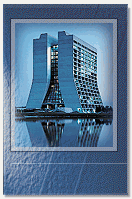 Alliance Commercial
Offices: Chicago, Dallas, Miami, Boston, El Paso, Texas. Goal is to add five more by first quarter 2001 and a total of 24 markets during next several years.

Ownership: Senior partners from each of the five offices, which were formerly local independent firms.

Business Philosophy: Focus on closing large, complex transactions quickly for corporate end-users. Work only on exclusive assignments; use team-based approach.

Business Platforms: Commercial brokerage, capital markets and development services. Particular focus today on acquisitions, corporate downsizing/right-sizing, build-to-suits, sale-leasebacks, bankruptcy-related crisis management.

Annual Volume: 1999, $2.1 B in transactions. Anticipate 15 percent to 20 percent increase in 2000.